I visited Hong Kong in April of 2009 to attend trade shows. My favorite things in Hong Kong were:
The Peak - or I should say the view from The Peak. There is a funicular to take you to the top of The Peak. At the top there is shopping and dining and a fantastic view. There is even a Post Office where you an mail home your shopping finds from Hong Kong. The mousepad at the bottom of this post was designed with a photo I took of the city from about half way up the funicular if I remember correctly. If you go to The Peak at night you can get great views of Hong Kong all lit up.
Hong Kong Park - I had to walk through Hong Kong Park to get to the funicular to go to The Peak. I loved Hong Kong Park. There are beautiful trees and flowers and also a pond.
The Harbor - especially the view from my harbor front hotel room. Everytime I looked out the window there was a cruise ship going by or a colorful ferry or some other type of interesting Chinese boat. Hong Kong is definitely a place where the extra cost for a water view room is definitely worth it. I also enjoyed the light show over the harbor which takes place every evening. The best place to enjoy the light show from is the lounge at the Intercontinental where you can enjoy a $14 non-alcoholic drink or a $40 hamburger.
Shopping My advice is to stay out of the shopping malls and shop the street markets and small shops. I was indulging in buying $2 fake designer watches. At this price I could buy as many as I wanted.
Cheap Massages I had a 45 minute foot massage and 45 minute full body massage for about $42 for both which is cheap by US standards and felt great.
I really enjoyed Hong Kong and hope to go back sometime in the near future. What are your favorite things to do or see in Hong Kong? Please let me know via the comments below.
Please check out my great
Hong Kong Gift & Souvenir Items
on Zazzle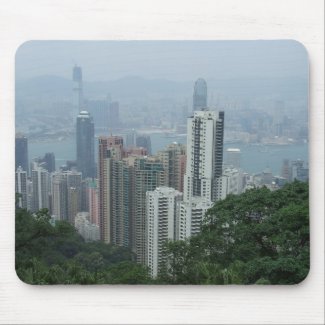 Browse other
personalized gifts
from Zazzle.