I absolutely love the french riviera and have been there a couple of times over the years. My favorite town in the south of France has to be Cannes. But Nice, St. Tropez, and the other towns are really nice too! I stayed in Canne at the Carlton hotel many years ago and really enjoyed the beach that was across the street.
For my next trip to the south of France I will most likely be considering
french riviera villa rentals
for a place to stay. There are many nice hotels on the french riviera but I really like the idea of having a villa with more space and a kitchen.
I came across these lovely french riveria products on Zazzle and thought I would share them.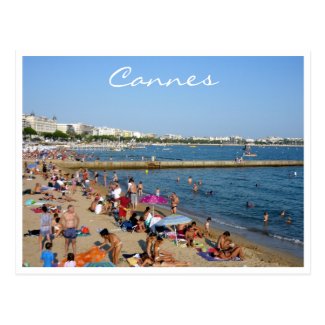 cannes beachside postcard
by
cardart
Add your
photo to postcard
designs from Zazzle.